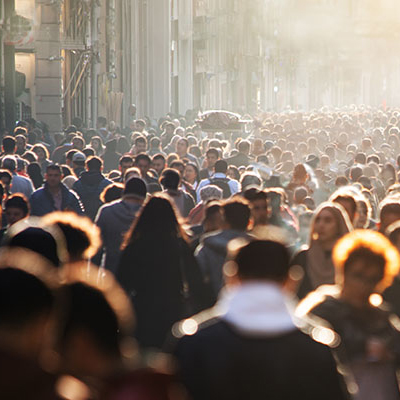 Alok Mishra Blog
I am a marketing professional who has 2 + years of experienc ...
Bengaluru, Bengaluru Urban
You have no groups that fit your search
ACHNET's proud member "Kaitlin" shares her experience of being part of ACHNET as well as her complete journey on the platform. · From registering on the platform to building the profile through various tools and services helped her to increase her visibility to potential employer ...
1 min. reading time · 0 likes · 0 comments
Manoj Gupta, CEO and Co-Founder of ACHNET Inc. shares his insight on how focusing and building professional credibility can impact career growth. · Professional credibility is a crucial aspect when it comes to leading your team to achieve your goals, which showcases how valuable ...
1 min. reading time · 0 likes · 0 comments
ACHNET pro tip: From small challenges to major crises, stress is part of life. And while you can't always control your circumstances, you can control how you respond to them. Everyone who has ever had a job has felt the pressure of work-related stress at some point. Any job can h ...
1 min. reading time · 0 likes · 0 comments
You may be interested in these jobs
---

Uplers

Chennai, India

Full time

Staff Software Engineer P4 · Experience: 7+ years · Expected Notice Period: 2 to 4 Weeks · Shift: (GMT+05:30) Asia/Kolkata (IST) · Opportunity Type: Remote · Placement Type: Direct Placement · (*Note: ...

---

Baker's In

Chandigarh, India

Call clients and tell them about the products · Onboard the clients on the company's platform · Job Types: · Full-time, Regular / Permanent, Internship · Contract length: 6 months · Salary: · ₹7,500.0 ...

---

APPWRK IT SOLUTIONS

Sahibzada Ajit Singh Nagar, India

Responsibilities: · Reporting to management and performing administrative duties. · Answering telephone calls, as well as screening and forwarding calls. · Scheduling and confirming appointments, meet ...
Do you want to have your own blog?