3 years ago · 2 min. reading time · visibility 0 ·
The Weird Obsession with Slime & Symmetry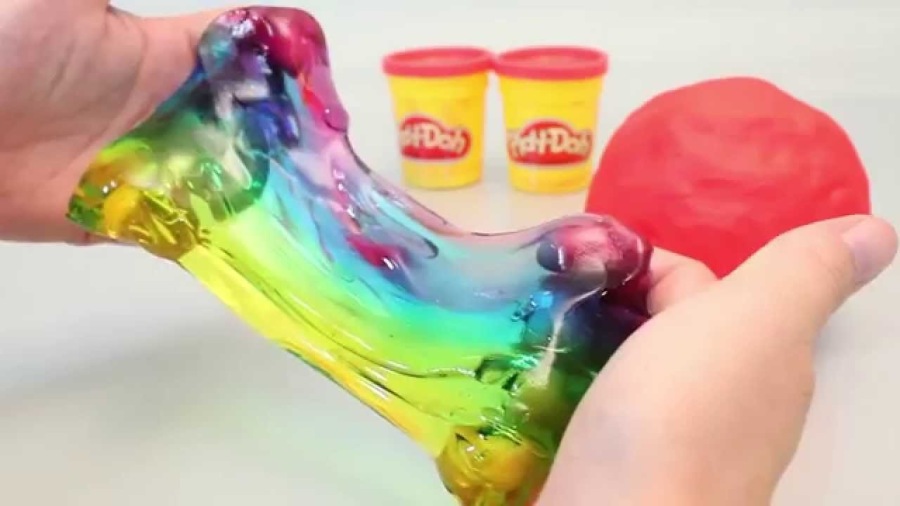 If you are one who surfs on Instagram enough, you would know what I am talking about. The raging #oddlysatisfying trend has taken over the internet world with its viral videos. I happen to be one of the many subscribers of this weirdly satisfying content. But given the fact that I am me, skeptical to the core, cannot enjoy anything without knowing the why of it, so I thought of digging a bit deeper. 
I tried to understand the concept behind this idea. It definitely had something to do with the brain and some happy hormones, for sure. If it was indeed bringing down stress levels, it was stimulating the brain in a way, we don't realize yet. Just like a fragrance reminds us of a childhood memory, or a certain taste triggers memory of an incident, long back. 
I remember, when I first held slime in my hand, it did not feel icky. People who are tactile sensitive might differ with me on this, but for me, it was a rather comforting experience. It could be moulded in any way I wanted with least resistance. Maybe that is the feeling we look for sometimes in our highly stressful lives, least resistance. Something that can be achieved easily, and can be done our way. 
Not only it is just about the mind but also about the way our muscles work when we play with slime, kinetic sand, or even play dough. When we are using a stress ball, slime, play dough, or kinetic sand to alleviate our stress levels, we are actually exercising our hand and wrist muscles in a way which is sending calming signals to our brain. 
I love chopping vegetables in perfect symmetry. It has a calming effect on my mind. The "Brunoise" cut being a favorite. So, you can imagine the happiness that I feel when I see colorful chunks of tightly packed sand being cut into the perfect squares, ever. 
I know I might be sounding a bit mad at this point, but give it shot and see if you like it, even a bit. 
Once you have actually played with these amazing yet weird materials, you end up enjoying the videos manifold. 
Why? 
It is because of the Mirror Neuron Theory. Mirror neurons are actually motor neurons in our brain which are activated when we see someone conducting an activity. These motor neurons are also activated when we are conducting an activity, ourselves. So, technically, when we see someone playing with slime or cutting beautifully symmetric cubes out of kinetic sand, somewhere in our mind we are feeling the satisfaction of doing it ourself. Deriving the same happiness without actually going through the entire task of procuring slime and cleaning it later.  Sounds about perfect, right? 
This is exactly why, the slime business on the internet has taken off and has gone viral. People with anxiety issues and OCD are finding a lot of peace watching these videos. We are all battling stress at some level. While a little bit of stress can help keep you driven and motivated, lots of it can have a negative impact on your physical and mental well-being. 
Slime is just one of the ways to show what a magnificent organ our brain is and how something seemingly useless and weird can make such a huge difference. 

This is just one of the many ways to calm your worked up mind. Do give it a shot. If you like it then do let me know, if not, then that's okay, too. 
Image Courtesy: YouTube
"
You have no groups that fit your search