Tips for Managing Your Child's Homework and Study Time in CBSE School
Managing your child's homework and study time can be a daunting task, especially in CBSE schools in bangalore where the curriculum is rigorous and demanding. However, with a few simple tips and tricks, you can help your child stay on top of their studies and excel in their education.
First and foremost, it is important to establish a daily routine for your child. Set aside a specific time each day for homework and studying, and stick to it as much as possible. This will help your child develop a sense of discipline and responsibility, and will also make it easier for them to focus on their work.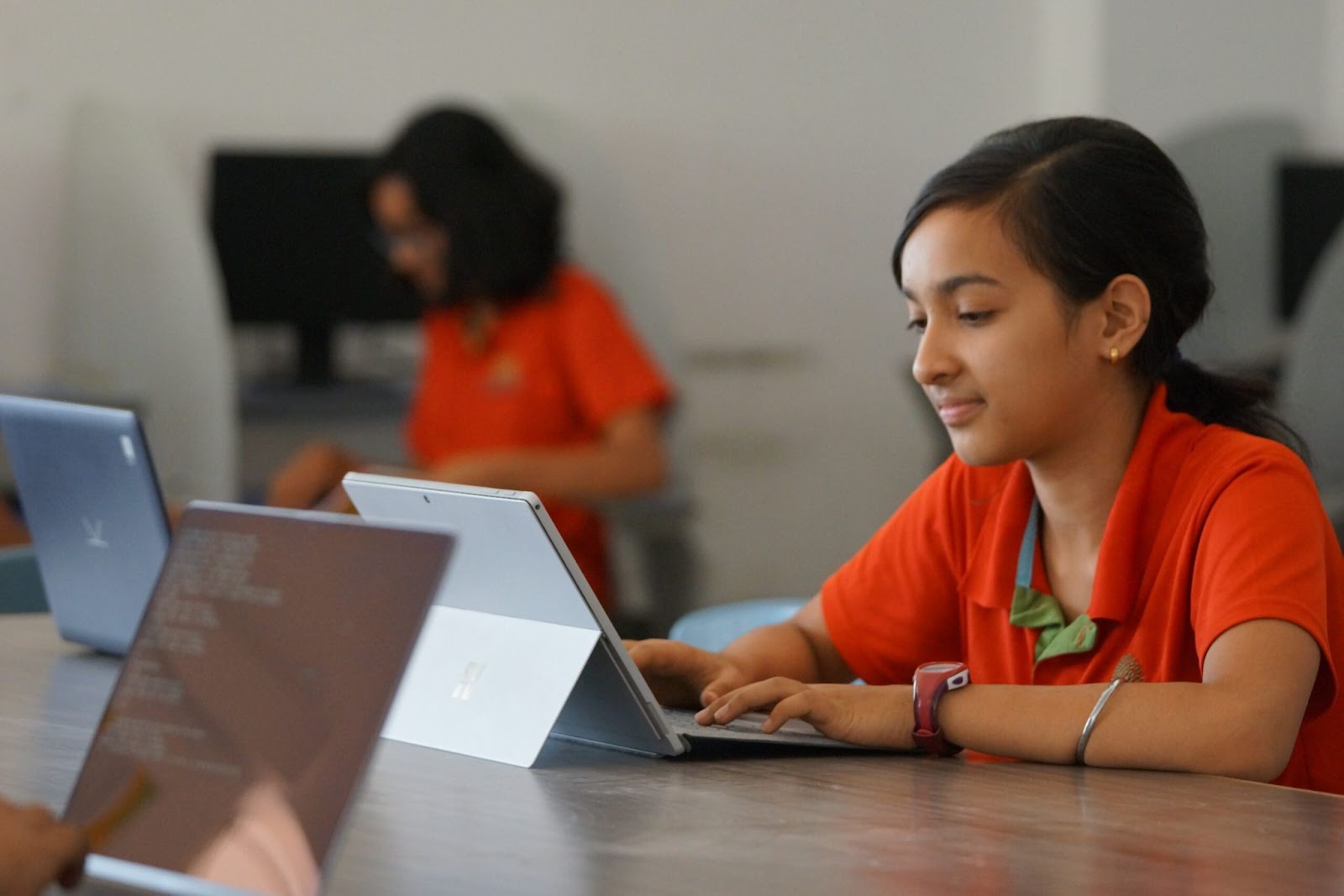 Another important tip is to create a dedicated study space for your child. This could be a desk or a table in a quiet room, away from distractions like televisions or smartphones. Make sure the space is well-lit and comfortable, and that your child has all the necessary materials, such as textbooks, notebooks, and pens.
It's also important to encourage your child to take breaks when studying. Studies have shown that taking short breaks every hour can help improve focus and productivity. Encourage your child to take a short walk, or to do a quick exercise like stretching or jumping jacks. This will help them to recharge and come back to their studies with renewed energy.
You can also help your child manage their time more effectively by breaking down their tasks into smaller, more manageable chunks. For example, instead of telling them to study for a whole hour, set a timer for 20 minutes and have them focus on a specific task, like learning a new vocabulary word or solving a math problem. After the 20 minutes is up, give them a short break and then set the timer again for another 20 minutes.
Another important tip is to help your child set goals for themselves. Encourage them to set specific, measurable, and achievable goals for their studies, such as completing a certain chapter in a textbook or earning a certain grade on a test. Having these goals in mind will help your child stay motivated and focused on their studies.
It's also important to communicate with your child's teachers. Stay in touch with them on a regular basis to discuss your child's progress and any challenges they may be facing. This will help you stay informed about what your child is learning and how they are performing, and will also help you to identify any areas where your child may need extra support or assistance.
Finally, it's important to remember that every child is different, and what works for one child may not work for another. Be patient and understanding, and be willing to adjust your approach as needed.
In CBSE schools in Bangalore, Harvest International School is one of the best schools that provides a well-rounded education to students. They have a strong focus on academics and extracurricular activities as well, along with a dedicated team of teachers who work closely with students and parents to ensure that each child reaches their full potential.
Conclusion
Managing your child's homework and study time in CBSE schools can be challenging, but with a little effort and planning, you can help your child stay on top of their studies and excel in their education. Remember to establish a daily routine, create a dedicated study space, take breaks, break down tasks into smaller chunks, set goals, and communicate with your child's teachers. With the right approach and support, your child can achieve great success in their studies.
Education
You may be interested in these jobs
---

Net Connect

Bengaluru, India

Roles and Responsibilities · - · Responsible for enterprise wide TSM infrastructure and Data Domain storage. Duties include; provisioning, implementation / integration, standards / governance, patch ...

---

Hasmukh Shah & Co. LLP

Mumbai, India

About HSCo: · Hasmukh Shah & Co. LLP (HSCo) is a multi‐disciplinary professional service firm serving in India for over 36 years now and having 60 plus team members including 6 Partners, spread across ...

---

Unisys

Bengaluru, India

Full time

What success looks like in this role: · Operate as the finance business partner to client teams, closely aligned to the Client Executive and Client Delivery Executive. This includes pro-active manag ...