3 years ago · 3 min. reading time · visibility ~10 ·
Ways to Automate WordPress Website Development Task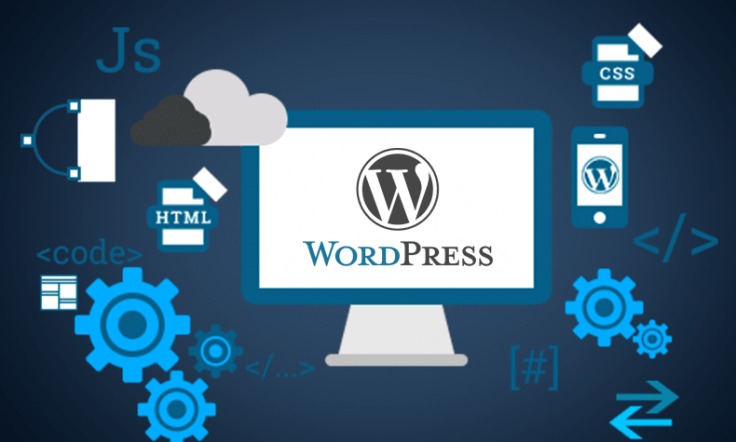 To develop any website, developers need to use updated tools and technologies. These tools and technologies help developers build a website faster and in an easier way. Almost all large-scale websites that deal with users need to have a content management system. A content management system (CMS) is nothing but a web-based application where multiple users can manage and access content. This type of content can be in the form of articles, blogs, information, user's data, company data, etc. 
Company data includes payroll details, number of employees, their performance reports, their salary details, accounts department data, etc. User's data includes ID, username, password, bank details, etc. All this data and information can be easily accessed with the help of CMS.
What is WordPress?
WordPress is one of the most popular CMSs in the world. It is an online, open source content management system. It is mainly used for blogging websites. Around 75 million websites are made by WordPress.
Benefits of using WordPress:
Open source- Since WordPress is open source, it can be self-hosted. It is maintained by a big group of consultants and hence users can easily get answers to any queries online. It is free! That means there is no cost for downloading, installing, and upgrading WordPress.
Great flexibility- WordPress Developers who are looking for customizable and flexible CMSs are in love with WordPress. Designers and WordPress developers can build any kind of applications since WordPress is a highly flexible framework.
Anyone can use it- The Best part about WordPress is that it is not something that only a professional WordPress developer or designer will understand. WordPress can be used by any person since the functionalities are very easy to understand. It is used by millions of people. Every day many new people join the WordPress community. People quickly adapt to WordPress as it is very easy to use. Hire WordPress developer if you are amateur.
WordPress is SEO friendly- Google is very strict about the rankings and search engine optimization. It ranks websites, web pages on the basis of certain parameters. WordPress has fulfilled all the SEO related parameters and hence is SEO friendly as well as Google friendly. WordPress has various SEO plugins that are SEO friendly, design friendly and mobile friendly.
How manual tasks are consuming more time and their cons:
Though WordPress is very popular and advanced, there are various important tasks that need to be done manually and consume so much time. If these tasks are automated, the time spent on them can be utilized in the core business. Though there are very fewer automation options available in actual WordPress, various tasks can still be automated using certain plugins. Automation reduces cost, efforts, and time. All these three are precious for any business to grow smooth. Once automation is activated, companies can focus on other main tasks.
Ways to automate WordPress tasks:
1. Auto update of plugins and themes: 
A plugin like Easy Updates Manager can be used to update themes. Not updating themes and plugins can lead to compatibility issues and security holes. WordPress has already facilitated some important updates for users. Developers can perform manual updating with help of WordPress' built-in systems and some coding. Always automate updates for plugins that are trustworthy.
2. Automated backups: 
It is extremely important to get a backup of the whole website after a certain period of time to ensure higher security. If the site gets hacked (unfortunately!), developers can easily restore it from an external location where the backup is stored safe and sound. Hacking is not always a case. Sometimes the data might get deleted accidentally or a major bug occurs in the programs. In these cases too, automated backups are needed. There are plugins available that set auto backups schedule. Developers need not worry about these backups once set.
3. Posts: 
Almost all blogging websites post something on a regular basis. Such sites post a blog daily. Though the common practice is set up every post manually, still automation has a room. No content can be developed using automation! But posting can be done. Except for the date part. The date has to be set manually and that is necessary as there might not be the same situations every time. Certain plugins are available for automated posting such as Auto Post Scheduler.
4. Social media posting: 
No website that deals with huge data are not integrated with social media sites. It is a must! If not, it spoils the user experience. Social media is a great platform to keep your users updated on new feed and other releases. Every single thing happening on the website is shared on social media sites. Also, different and individual social media posts are created. The plugins that share your posts on social media run on autopilot. These plugins share old as well as latest posts on social media. Revive old post is a good option.
5. Auto image optimization: 
Have you heard of ShortPixel? It is a great image optimizer that automatically updates any images and uploads to your WordPress Media Library. Why is image optimization important? It is nothing but adjusting file sizes of the images and makes them suitable for the website. It helps in loading the pages faster and improving the user experience.
6. Blocking spam: 
The comment section of any website is very important as it is nothing but reviews given by other users. Hence it is important to get rid of spam comments. It is not at all feasible to remove each spam comment manually. WordPress has many inbuilt settings for this purpose. WordPress developers can combat spam, blacklist certain words, and restrict comment privilege to registered users only. Akismet is a powerful tool for this.
7. Auto database cleaner: 
Certain plugins like Advanced Database Cleaner can clean old data from the database. This protects your site from being too slow. WP-Optimize removes unnecessary data.
Conclusion:

 
Automation is much needed in every field these days. It saves time, efforts and money. With automation, the major benefit is that errors can be reduced to 0. Above are some excellent ways to automate WordPress tasks.
If you are searching for WordPress Development Company to boost your web server, then you can get in touch with us.

You have no groups that fit your search