2 years ago · 1 min. reading time · ~100 ·
What is facade design pattern in Java?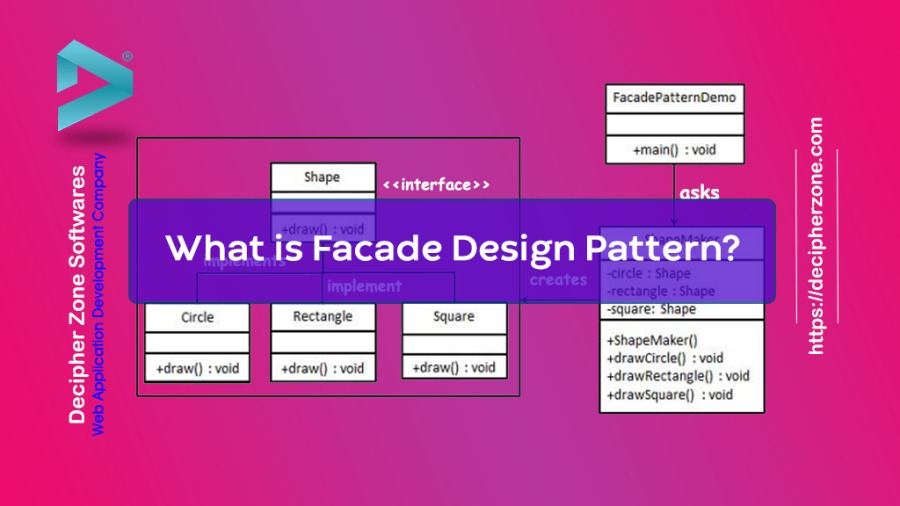 What is facade design pattern in Java? Facade Design Pattern is a commonly used software design pattern that is used to structure systems in a way that helps in reducing complexity. It is a straightforward pattern that is a part of the structural design pattern. Structural design patterns deal with class and object composition to form larger structures. It uses a basic pillar of object-oriented paradigm, inheritance, to compose implementations. Facade Design Pattern is no different and it shows a way to make single objects represent an entire subsystem. This design pattern exposes an object that carries out the responsibility of forwarding messages to the objects it represents.
Read: "Top 10 Backend Frameworks for Web Development in 2020"
The Facade design pattern is used in compilers where you can think of it as a large system of code that has other subsystems that have the functionality of parsing, scanning, tokenizing, creating bytecode streams, and whatnot. All of these functionalities can be represented by individual classes. Compliers have a unified interface that shields most of these classes and provides a single simple interface through which other subsystems can be communicated.
Read the full story: 
https://www.decipherzone.com/blog-detail/facade-design-pattern
A real-world analogy for the Facade Design Pattern can be a Restaurant System which allows a customer to look at a menu and order the food he or she wants to have. Once the customer, looks at the menu and orders the food, what happens in the restaurant's kitchen is not the concern of the customer. There might be other subsystems in the restaurant's kitchen that do other tasks. The customer's concern is to order the food from the menu and get it. The menu or the waiter depending on how the restaurant works can be thought of as the representation of the entire subsystem of the restaurant because the client can only directly interact with it. This way the complexities have been reduced.
Read: "The RoadMap for Java Developers in 2020"
You may be interested in these jobs
Found in: Talent IN - 5 days ago

---

GTS PMO · MetLife: · MetLife, through its subsidiaries and affiliates, is one of the world's leading financial services companies, providing insurance, annuities, employee benefits and asset management to help its individual and institutional customers navigate their changing wor ...

Found in: Talent IN - 3 days ago

---

Teva Pharmaceuticals

Bengaluru

Job Description · The Senior Clinical Programmer is responsible to provide high level skills of clinical programming support of clinical projects and regulatory submissions · The Senior Clinical Programmer is playing a lead role generating and validating analysis datasets, table ...

Found in: Talent IN+ - 3 days ago

---

Gharondaa Advisors Private Limited

Bengaluru

Dear Candidate, · Greetings of the day · We are Hiring for Hybris Developer · Candidate Requirement · 4+ years of architecture and design experience in Hybris eCommerce platform · Provide support for built-in connectors, data hubs between Hybris & SAP · Strong experience with hi ...