3 years ago · 2 min. reading time · ~10 ·
The Perfect Place to Bee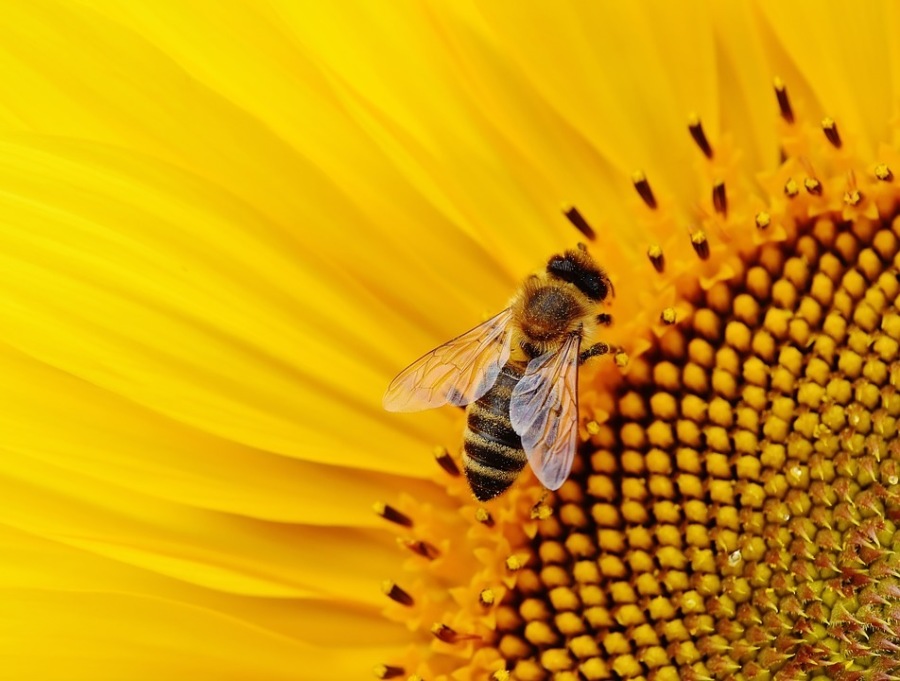 I have been meaning to write this article for a long time now. It has been over 2 years that I have been on beBee. There have been times when I have been an active participant on the platform, producing honey, sharing buzzes, and then there have been times when I have been more of a bee who reads and shares all the wonderful content on various other platforms. But whatever my status has been on beBee, it has always been enriching. I have always yearned to see more people benefit from this platform the way I have and so have many others. 
The first time I came across beBee, it took me some time to realize the concept of the affinity-networking platform. I soon figured out the actual message beBee was trying to convey to me, back then: "Create Your Personal Brand." How could I not know about this? It was an excellent way to tell people more about me, my interests, my way of thinking, that would help them understand me better as a professional.  
This was extremely crucial for me back then. I had just started my journey as an entrepreneur. As we all know, it is not an easy one. With a five-month-old to care for, networking and spending long hours at work for not something I could really afford. It was then that beBee opened up a world of opportunities for me. It gave me:
Like-minded fellow bees, distinguished in their own fields of work, who are nothing short of inspirational

A platform that doesn't restrict posts and buzzes just to professional topics, there were stories, poems, thoughts and ideas circulated at all times

For every post I wrote, I received so much support and encouragement, a currency beyond my imagination, that turned into the most fruitful investment into my business: Confidence
In today's date, for all new bees and to the ones who are yet to be bees, I wish the same success I received, thanks to the beBee community.
If you are a new bee and you don't know what you should write about or how to get your content out there for more people to see, I suggest clubbing beBee with other social media platforms, particularly Twitter and LinkedIn. Make sure you add your social media handles to your beBee profile, so fellow bees can easily tag you when they are sharing your content on beBee or any other social media platform. 
Join the beBee group on LinkedIn. If you have written something that you would like more people to read, share it on the beBee group on LI and bring it to the notice of others in the community, who can share these articles further. In the age of data and information, true power lies in effective dissemination of content and this is something we can achieve with each other's help through the beBee community.
I am thrilled to announce that I have been recently appointed the manager of the beBee group on LinkedIn by Javier 🐝 beBee

You may be interested in these jobs
Found in: Talent IN+ - 3 days ago

---

Orcapod Consulting Services Pvt. Ltd.

Bengaluru

Greetings of the day · Dear Candidates · We are Hiring for Automation Support (SNOw) · Job description · We have an immediate requirement with in 15 days for c2h position. · POSITION OVERVIEW : Automation Support (SNOw) POSITION GENERAL DUTIES AND TASKS : Automation Support (SNO ...

Found in: Talent IN - 3 days ago

---

Kotak Mahindra Bank

Delhi

Job Description · He will be responsible for: · Managing West Region and RCM- Reporting to NCM – Cards · Managing team size would be 80+ on role team. · Achieving monthly/ Annual targets on flow rates / Resolutions/ Cost of collections/ Loss provisioning. · Hiring Vendors, their ...

Found in: Talent IN - 6 days ago

---

Job Responsibilities · : · 1. Ensure supervision of National Long Distance Fiber construction · 2. Execute as per drawings and schedule · 3. Real time updation in GIS · 4. Ensure adherence to quality standards · 5. Ensure material allocation and reconcilliation · 6. Update proj ...