2 years ago · 2 min. reading time · visibility 0 ·
Pench Home in Jungle

No wonder some of the resorts are named as Pench Home in this amazing forests in the Seoni Hills. It is a true home of the wild animals and the surroundings are the home of the people where Mowgli the Wolf Child. He was born here in the villages in time long gone by. His antics and escapades are mentioned in the Kipling's "Jungle Book".    
In these times Pench is a tiger reserve and a National Park in Central India or the State of Madhya Pradesh. Long time back whence Mowgli roamed in the wild and Sher Khan the tiger pursued him in the jungle were stretched far and wide and animal life was throbbing. Tigers roamed all over the forests they were in fact plenty full. 

Human insensitivity and greed axed the wonderful enchanting forests and endangered the tigers and other animals. Long stretches of forests have become isolated and constricted creating a need for preserving whatever that was left.     

In order to stem the rot the jungles were notified as protected forests. These are called as tiger reserve since the main focus in to protect the big cats and their habitat. All the characters of "Jungle Book" survive in these forests and enchant the visitors with their amazing grace and beauty. Tiger is most in the focus for the tourists but other animals and birds are no less in focus.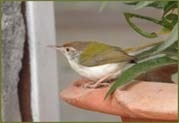 Pench National Park is one of the most beautiful and enigmatic with extensive hills, valleys, grasslands and rivers. Hence holiday makers come here in large numbers on tiger safari and bird watching. They enjoy their holidays in the serene surroundings of the forests amid the the luxurious ambiance of the hotels and resorts. 
best hotel in Pench National Park confines. If you already know someone who has used the property all the better. As far as budget properties are concerned they are not reliable at all.    
Pench is best reached from Nagpur Airport at a distance of 80 kilometers from Mumbai and New Delhi. It is about five hours drive from Jabalpur and Kanha National Park. The park is closed during the monsoon from 1st July to 30th September.   
You have no groups that fit your search