2 years ago · 2 min. reading time · ~10 ·
A Wild Holiday Experience in Tiger Land
The raucous alarm cries continued unabated and we waited patiently hoping a big cat would show up. Well nothing emerged but we continued to wait in expectation. We were at Kanha National Park in Central India on wildlife safari. After a long deliberation we had chosen this destination on Diwali Holidays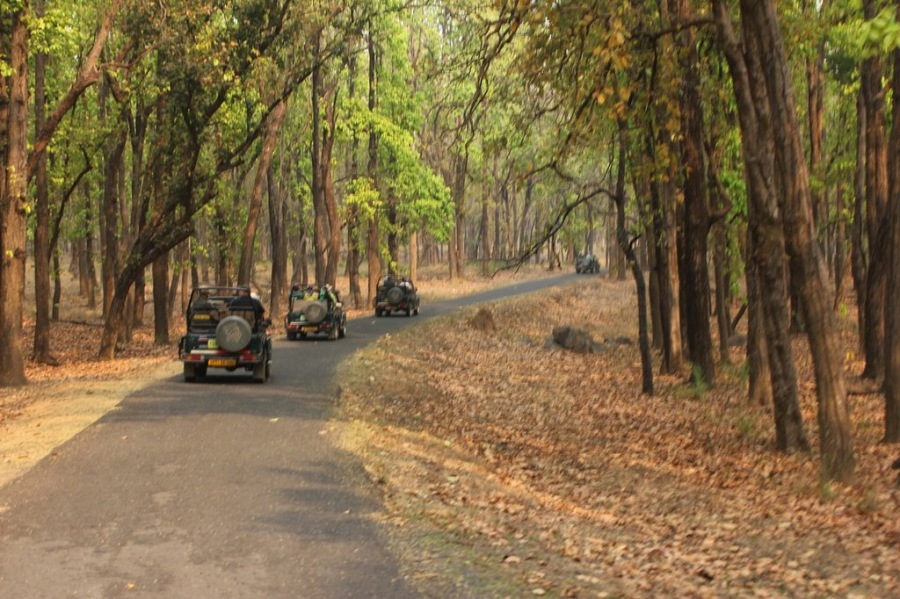 Though we had many other options we decided for Kanha hoping that on this holiday tour we would see a tiger. These predators are elusive and shy of humans and sighting them is a feeling of extreme joy. Hence we waited for a long time but nothing happened, the alarm cries of monkeys and deer came to a stop and we moved ahead. But this was bound to be our day for as soon as we turned a corner a huge dominant male tiger was moving into the bush.
"This is the tiger we were waiting for, "the guide said. "He moved away from us while we were waiting and here it is!"
What a wonderful sight it was. We were absolutely mesmerized by the grace and beauty of the majestic animal. Busy clicking photographs we witnessed the spectacle in pin drop silence. The animal stood looking at us in awe surprised by the sudden intrusion. But not for long he soon vanished into the thick canopy his massive frame sliding in the green with ease. Soon there was nothing as the bubble burst. The whole family thrilled to the bone was chattering incoherently about what they had seen and what they thought about.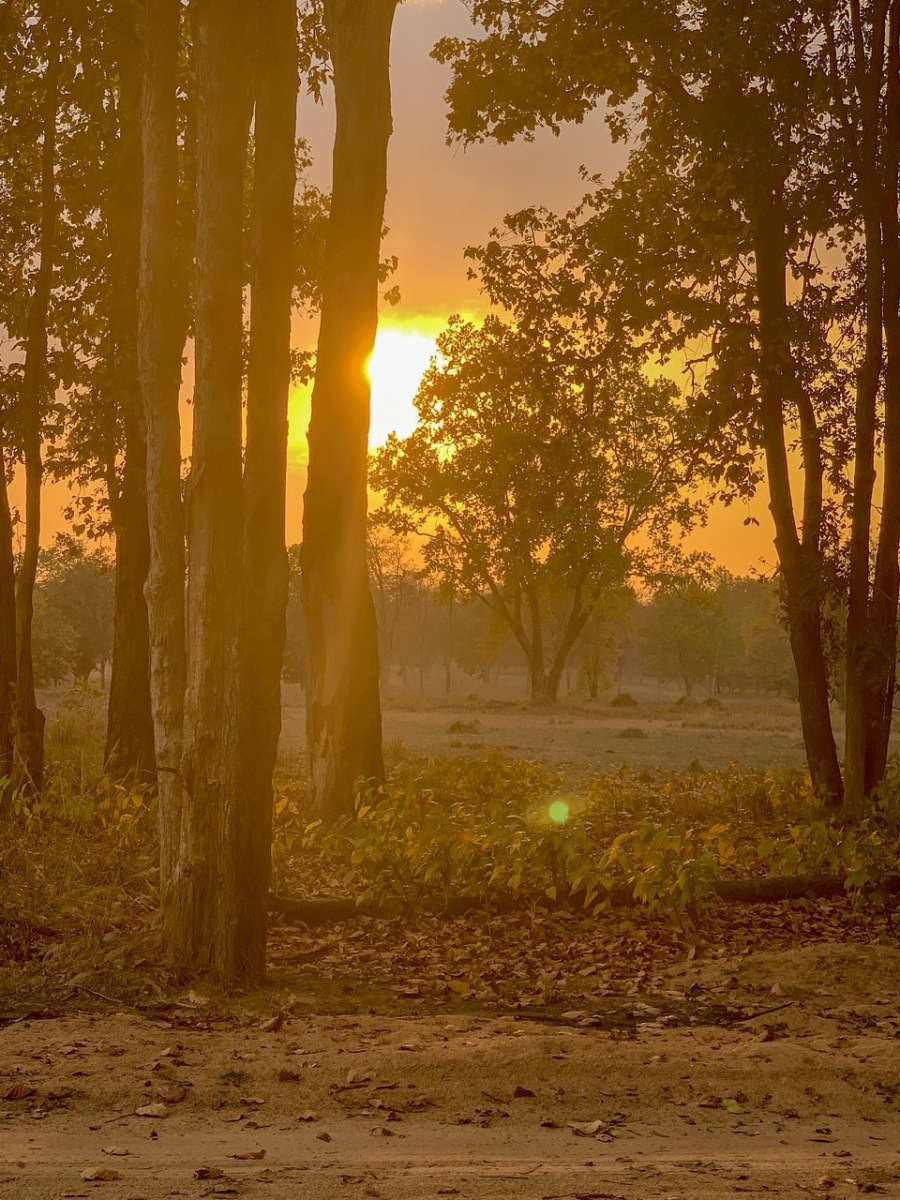 The banter was enough for the return journey to the luxury lodge. But we had more safaris to go and we were planning for a holistic experience. We were lucky for we had a company of trained naturalist provided by the hotel we were staying at. The food was delicious and the evenings by the campfire memorable.
Safaris at Kanha are organized in the early morning and post noon. This gives us enough time to see not only the tiger but plenty of other animals like the sloth bear, leopard, wild dog and the bison. Common animals like the sambar, spotted deer. Hanuman monkey and wild boar are seen frequently on the drives. The tough ones are the leopard and the sloth bear but little patient and expert tracking by the guide will lead to success. The pride of Kanha is of course the endangered hard ground swamp deer for only five hundred now survive. They have made a miraculous recovery from just 66 heads thanks to the park management. They are the most beautiful and graceful deer on Earth.
Kanha tiger reserve is based in Central India. It is about four hours drive from Jabalpur City Airport in Madhya Pradesh. It is also accessible from Raipur Airport in Chhattisgarh State and Nagpur Airport at Maharashtra. You can also drive from Bandhavgarh and Pench National Parks both at a distance of five hours.
You may be interested in these jobs
Found in: Talent IN - 4 days ago

---

Position · Lead – Software Engineer (iOS) Opportunity · Tagit is an award-winning digital solutions company, specialised in providing omnichannel digital banking engagement solutions for leading banks across Asia, the Middle East, and Africa. The Company works closely with cl ...

Found in: Expertia - 3 days ago

---

ICL Fincorp

Bangalore

Full-Time

Responsible for overall Branch operations ,Team Handling and profitability of the branch · Handling Branch operations Team, Motivate and work along with branch team to achieve branch set targets Month on Month, Ensure Gold Loan growth at Branch month of month · Responsible for ca ...

Found in: Talent IN - 2 days ago

---

JOB DESCRIPTION At DuPont, we are working on things that matter; whether it's providing clean water to more than a billion people on the planet, producing materials that are essential in everyday technology devices from smartphones to electric vehicles, or protecting workers in ...