2 years ago · 2 min. reading time · visibility 0 ·
Pench Land of The Tiger in Central India
Though a small area of Pench lies in the neighbouring state of Maharashtra a large part is in Madhya Pradesh a Central Indian State. It is here that Kipling's Mowgli frolicked with his wild mates Tabaki, Baloo, Bagheera and the Bandar Log. All now reside in Pench Tiger Reserve a part of Seoni Hills so vividly described in the "Jungle Book".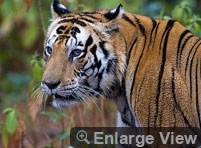 When you visit the Mowgli Land Jungle Book springs to life! It is the land of the tiger Sher Khan as well as the panther, sloth bear, bison, Nilgai and the deer family. The wolf too is a coveted species to search for but it resides in open areas near the villages where Mowgli was born. The common animals are the wild boar, langur and spotted which are often seen in the company of the magnificent pheasant peacock.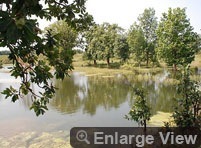 Though the hero is no more you will find many Mowglis in the villages near the National Park. On excursions in the park you will come across many wild animals and bird that will stir your imagination. That is why this animal kingdom is the chosen for tiger safaris.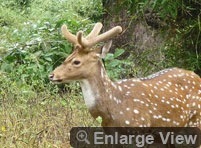 Tiger search yields happy results and these fabulous predators will excite you from top to bottom such is the charisma. In the wild nature the tiger is the most beautiful and charismatic creature on Earth. You have to see to believe it. 
The animal kingdom is a dry deciduous forest with mixed flora comprising of dense forests, bamboo, grasslands and waterways. The Pench River is the lifeline of the Park but there are many waterholes and the Totalah Doh dam which provides additional support during the arid summers. 
Pench hotel you are planning to stay at. They should help you in all matters. The luxury ones do while the budget resorts may only end up providing cheap accommodation. 
In order to reach the park you can fly to Nagpur from Mumbai or New Delhi and then drive eighty kilometers to Turia. Turia Gate is an entrance to the park.   The destination is also connected with Kanha National Park and Jabalpur Airport both at distance of five hours drive by road.           
You have no groups that fit your search